The Casino Saleyard upgrade project undertaken by Richmond Valley Council and delivered by Wiley is well underway, on track for completion in early March.
The modern facility will provide economic sustainability and value for investment, eliminate and minimise Workplace Health and Safety risks, optimise Animal Welfare and position the facility to take advantage of future technological developments that support the sales process. Richmond Valley Council has made a significant investment into securing the future of the community and surrounding agricultural areas with these upgrades.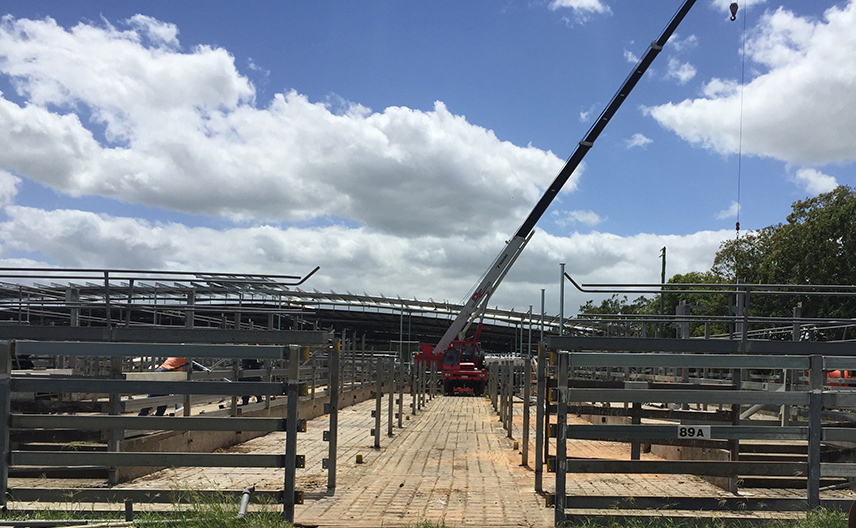 Wiley has handed over phase one of the upgrade to the Richmond Valley Council and moved into phase two with major structural steel and roofing in progress. Saleyard rework and services are also progressing well. The main water services to the existing selling pens, dust suppression sprays
and wash down points will be installed in the coming weeks. The electrical and security systems have begun and the crossover of the scale house to the new power supply has been completed.
Project Manager, Logan Ashmole said "We're happy to be moving into the second phase of the Casino Saleyards upgrade and I'm looking forward to handing over the complete project to Richmond Valley Council in early March. We have enjoyed working with local suppliers and appreciate all their hard work that has gone into the project."